The doctors' rich experience and excellent skills enable safe examination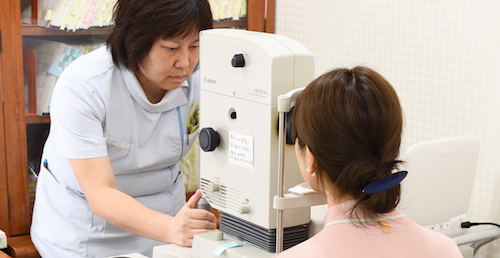 In Ark Hills Clinic, we provide services such as Internal Medicine, Respiratory Medicine, Cardiology, Gastroenterology, Allergy Treatment, Rheumatology, Outpatient Services, Medical Checkups
and so on. Since our establishment more than 30 years ago, our doctors have always pursued higher levels, and as a result of our perseverance, we have built an advanced examination system that you can trust in.
Simple & Clean enables a comfortable examination
It has been 30 years since our establishment in 1986.
Mainly starting from medical checkups for foreign companies, we have made progress in preventing diseases as well as early detection and treatment of diseases. On the clinical side,
our doctors have always been pursuing better medical treatment quality and has always supported our patients' healthy lifestyle.
As for the environment inside the clinic, we use "Simple & Clean" as our concept in order to enable your pleasant examination.