You will be attended to by female doctors and staffs
We have all the equipments needed for breast examination such as breast ultrasound and mammography.
Together with cervical examination, we aim to be successful in early detection of the cancers that are peculiar to female. You will be attended to by female doctors and staffs in all procedures.
Breast Ultrasound
We use breast ultrasound equipments
4,950 yen (tax included)
Mammography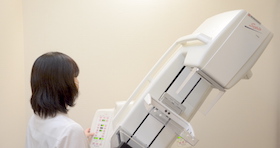 Stand in front of the machine with upper body naked, pull the right breast forward so as to show the whole breast and place it on the examination desk.
We will press the breast with a pressing cylinder to make the breast thickness to be 4-5cm.It only takes less than 1 second to take the picture and the pressing procedure will only last several seconds.
5,500 yen (tax included)
Uterine Cancer Examination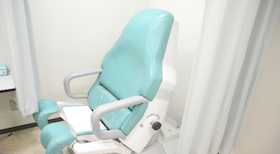 In recent years, young females from 20 to 30 years oldhave the tendency of cervical inflammatory changes and more people suffer from serious cervical cancer.By taking a cervical cancer examination, you are able to discoverthe cancer early.
Since cervical cancercould be cured if treated early, it's really important to take cervical cancer examinations periodically.
6,050 yen (tax included)
About gynecological health examinations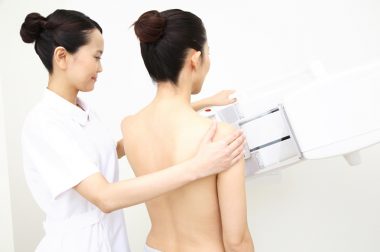 Nowadays, it is said that there is one out of three females who is suffering from cancers that are peculiar to the female. The change of lifestyles and eating styles, pressure and overworking are some of the reasons.
If you leave it untreated, not only it will be dangerous to your own life, but also you might lose your breasts or your uterus. However, breast cancer and uterus cancer could be detected before the cancer develops. Plus, these cancers could be cured almost 100 percent if treated early.
Therefore, it is really important to take gynecological health examinations regularly.